I had 16 windows replaced and some warped siding. The technicians worked tirelessly for 3 days and everything turned out excellent. The windows are top quality and the service was excellent.
— Mere W.
I can't begin to even describe the level of excellence! It's something you are just going to have to experience for yourself! I called this company for an estimate on my roof. A few short weeks later it was done, we added gutters, it was done, then windows and doors and repair a wall it was done! Not only was it done, but it was also done fast. They do as they say and when they say. They are respectful and courteous of our home. The work and quality are impeccable, especially with all the changes. They found issues and had resolutions. A HUGE thank you to the owner Wes and the team at Gates Exteriors Inc.
Hands down recommended for all of your exterior projects!!
Gates Exteriors – 302-368-3538 (Deb in the office is incredible too!)
**PS I AM NOT PAID TO ADVERTISE, I only recommend someone when I have had a personal experience with them and love the way they do business. You all know how I handle business Quality over quantity!
— Matthew W.
Rebuilt our existing deck with trex and beautiful white railings with black tubular spindles. Very professional workers with a definite attention to detail. Could not be more thrilled with the job. Finished the work on schedule and left the site completely clean and in original condition.
— Michael H.
Had JD Gates do my roof. They showed up when they said they would, did a good job and carefully cleaned up afterwards. We had an issue that turned out to be caused by a defective vent, which they promptly replaced. While they were out for that, they also made a mod to the job that they weren't obligated to do, but which I wanted. A+ for these guys.
— Robert P.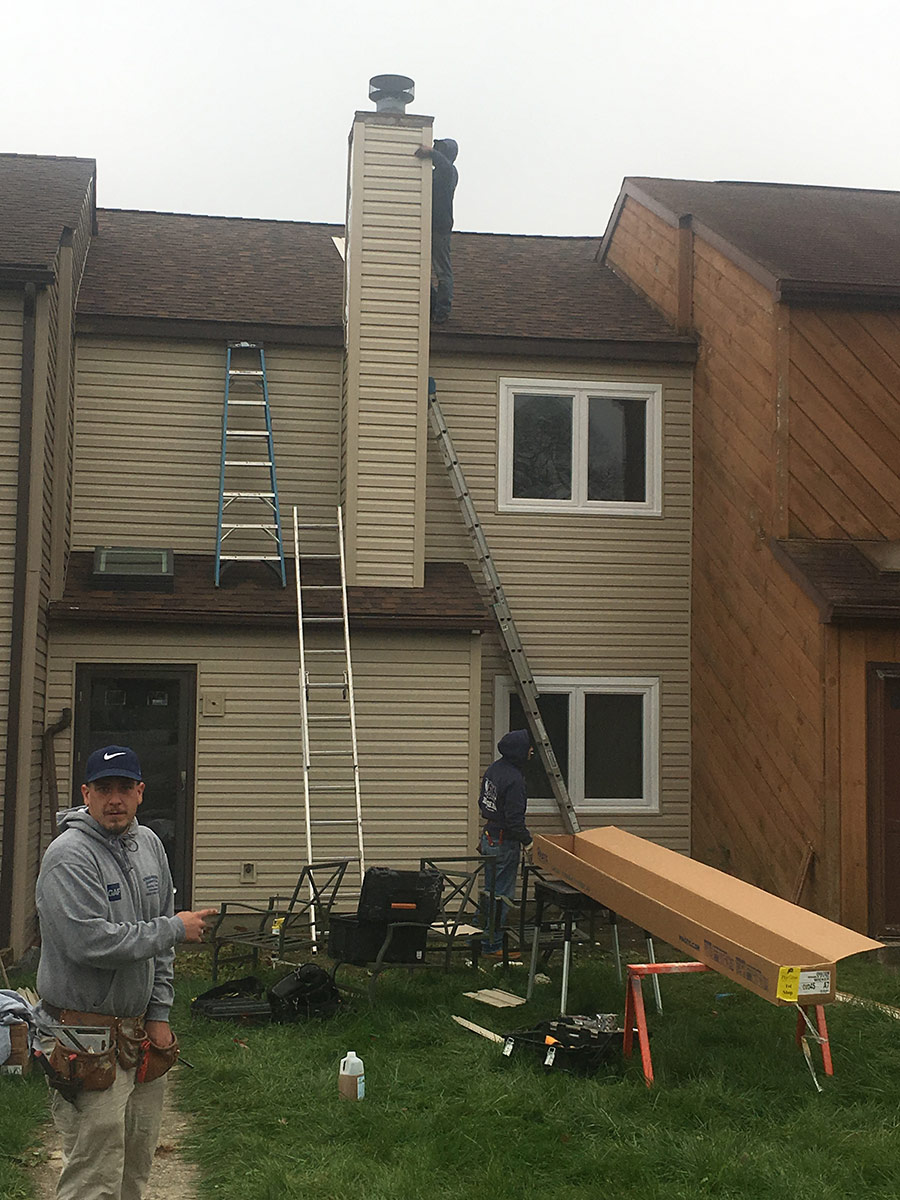 Loved my two workers Linwood and Matthew. Very professional and friendly. Attention to detail was awesome and cleaned as they went along. If I could give them 15 stars I sure would. Thank you so much for putting me back together.
— Becky E.
Over the past two years JD Gates replaced my deck and a sliding glass door. Mikey came out both times and provided fast estimates that I couldn't pass up! The attention to detail and quality of work they do is superb! I would recommend JD Gates to anyone!
— Maxwell M.
A very nice, pleasant, contractor installed my storm door this morning. He was on time and his work was excellent! Upon completion, he explained to me how the door works and provided me with literature containing needed information, instruction and contact information. It was so refreshing to interact with such a professional – and obviously talented – young man. I definitely recommend his Gates Exteriors, and I will be contacting this company for all my future home improvement needs!
— Sandra W.
Very professional and knowledgeable. I've used Gates for repairs on many of my clients homes that I've sold. They always get the job done correct and on time at a reasonable cost.
— Mike W.
This is the 2nd time I have used this company and I'm thrilled with the results. I got at least 6 quotes and Wes gave me the best price. I had 3 guys show up Monday morning to replace my vinyl siding, soffits and shutters. They completed the job in 2 days – they were on time, professional, hauled away everything, hung new lights and did a great job installing all of the new material. Thrilled with the results and I would highly recommend this company.
— Dayna B.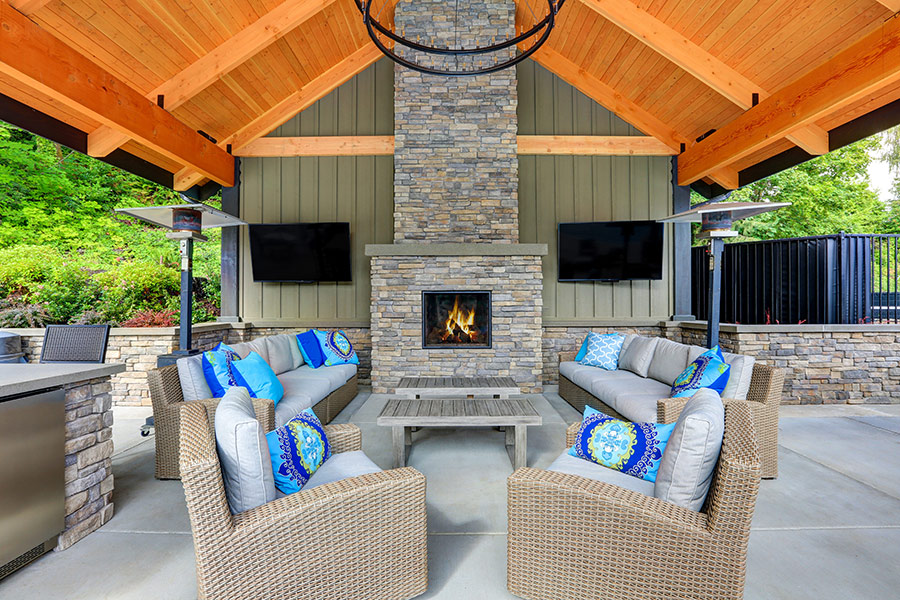 I don't write reviews normally. In my opinion, a contractor really needs to go above and beyond their scope of work, without direction, for me to recognize them publicly. Wes Gates (owner), and the people at Gates Exteriors, are one of those exceptions.
Without hesitation, I recommend Gates Exteriors for your full roof replacement and/or exterior residential project.
The work ethic of Wes's crew and their commitment to quality is foremost. The materials used is superior. And lastly, I can't describe to you the high level of cleanup each night. After 2 weeks since installation was completed, I literally have not found 1 nail in my yard or landscape beds.
Wes showed up each day and kept me informed of progress being made. It is incredibly comfortable to hear from the owner on a regular basis when such a huge investment is being made on your property.
In the end, I HIGHLY recommend Gates Exteriors!! I am more than satisfied with my new roof! I will be scheduling them to do my deck make-over soon enough.
— John D.
Great work! Mike was fantastic. Worked all day on the coldest day of the year and never complained. Finished product looks amazing. Can't wait to use JD Gates again!
— Jamie C.
Wes Gates and his crew replaced my whole roof. I was very pleased with the work of the crew. It took them only 2 days to totally replace the shingles, plus a few pieces of plywood, plus my attic fan. Wes, as company owner, came for some time each day to oversee the work, and was very responsive to any of my questions.He even came a third day, after crew had finished, to take care of a few things. I also commend the whole group for cleaning up after they were done; this included replacing my deck furniture and grill, as well as hauling away all the pieces of shingles and metal which had been stripped off the roof. I have no hesitation in recommending them to anyone.
— Linda D.
Our New Door was installed before lunchtime. The two man crew were careful, socially distanced and as quiet as door installers can be. They made sure we were happy with the door, inside and outside. Next up, our deck needs replacing!
— Joe H.
Five stars understates and does not do justice to the work ethic and quality of work done by Gates Exteriors who just replaced my entire roof as well as some masonry and siding work. The work was done professionally, on schedule, and at a price of exceptional value. Wes, the president, was a total pleasure to work with and his ethical values translate to his entire work force. Enough cannot be said about Mario and his roofing team who worked efficiently together to complete the job quickly but without cutting any corners. The quality of their work was extraordinary and I would give my highest recommendation to anyone contemplating any type of home repair. Wes and company go that extra mile to ensure the job is done to the customers total satisfaction.
— James D.
We had our new front door + storm door installed today. He was on time, worked quickly and efficiently, and did a wonderful job. The doors look beautiful, he took the time to explain how the storm door works and how to change it out, and he cleaned up his workspace and left it so that you'd never know we had any work done.
He was very friendly and polite and I look forward to working with them again to replace our windows very soon.
— Kelly B.
I would very highly recommend Gates Exteriors for your next roofing or siding job. Wesley, the owner, is one of the nicest, hardest working and most honest guys you will meet. His work and product comes backed by the best warranty out there (backed by the manufacturer because IT recognizes how good he Is) without paying extra for it (many companies make you pay thousands for a warranty and even more if you want to transfer it to a future owner!!!!) Mr. Gates' work crew is incredibly hard working, friendly and conscientious. They were respectful of our property and did a phenomenal job cleaning up. Everyone had warned me we would be finding tons of nails in the garden beds. I have a dog that runs free and I was worried sick. I'm also a huge gardener. I've been in those gardens continuously and around the house digging, taking and weeding and I have not found a single nail! Well done clean-up crew!
— Melissa F.
After much research, we used Gates Exteriors for both window and roof replacement. Wesley, who handles the contract/sales process was fabulous to work with; not pushy, knowledgeable, worked within our schedule and always followed up with any questions.
Quality of work by installers is top notch and we are very satisfied with our choice. Would highly recommend for home improvement.
— Tim B.
Couldn't be happier with work from jd gates! Amazing attention to detail and incredible customer service. Mike Capano was my guy and he went above and beyond to make our glass house an incredible masterpiece!! Would use them over and over for any of their services.
— Jessica L.
---
Review Us
We appreciate your feedback. Leave us a Google review.